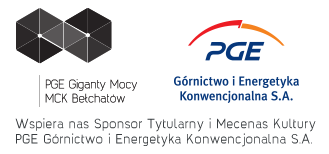 e-kultura dla seniorów
Szanowni Państwo, Drodzy Seniorzy, Miejskie Centrum Kultury specjalnie dla Was uruchamia nowe miejsce na stronie internetowej pn. "e-kultura dla seniorów", w ramach której chcemy w tych trudnych czasach być bliżej Was. Wierzymy też, że ta formuła sprawdzi się i będzie nam towarzyszyć dłużej. Pragniemy dzielić się z Państwem ciekawostkami kulturalnymi, interesującymi reportażami, a także pomysłami jak aktywnie i twórczo można spędzić czas. Bardzo nam zależy, by to miejsce było platformą kulturalną inspirowaną przez Was i dedykowaną Wam, nasi drodzy Seniorzy.
Nie możemy spotkać się w rzeczywistości? Spotkajmy się więc za pomocą nowoczesnych technologii i bądźmy znowu razem. Jak możecie to uczynić?
Otóż przyślijcie nam ciekawe zdjęcia z opisem miejsc, w których byliście, a które mogą być inspiracją dla innych. Podzielcie się filmikami, które pokazują jak aktywnie i twórczo spędzacie czas. Posiadacie też kochani wiele pasji, które są dla Was rozwojem przez sztukę. Prześlijcie więc krótkie nagranie jak artystycznie się realizujecie. Pozwoli to innym seniorom na odkrycie wielu nowych technik kreatywnego rozwoju i twórczego spędzania czasu. Być może odważycie się na nagranie ciekawej opowieści, refleksji dotyczącej Waszego życia, która będzie motywacją dla innych do działania.

Skoro Wy – Drodzy Seniorzy nie możecie przyjść do Miejskiego Centrum Kultury w tym trudnym okresie, kultura przyjdzie do Was.
Zapuka do Waszych domów, by w bezpiecznych warunkach nadal spełniać swoją misję rozbudzania i kształtowania wrażliwości estetycznej.
Zatem czekamy na Państwa opowieści, filmiki, zdjęcia oraz inne formy aktywności kulturalnej. Piszcie na adres agnieszka.bielska@mckbelchatow.pl
Będzie nam bardzo miło wraz z Państwem tworzyć bełchatowską kulturę.
object(Object_MainPageBox)#465 (41) { ["o_classId"]=> int(2) ["o_className"]=> string(11) "mainPageBox" ["name"]=> string(44) "Jubileusz 95-urodzin Apoloniusza Anszpergera" ["content"]=> NULL ["boxType"]=> string(4) "dark" ["gridType"]=> string(3) "1x1" ["slideshow"]=> bool(false) ["full"]=> bool(false) ["target"]=> bool(false) ["external_link"]=> NULL ["internal_link"]=> array(1) { [0]=> object(Document_Page)#466 (36) { ["title"]=> string(0) "" ["description"]=> string(0) "" ["keywords"]=> string(0) "" ["metaData"]=> array(0) { } ["type"]=> string(4) "page" ["prettyUrl"]=> string(0) "" ["css"]=> string(0) "" ["personas"]=> string(0) "" ["usePersona"]=> NULL ["module"]=> string(0) "" ["controller"]=> string(7) "default" ["action"]=> string(7) "gallery" ["template"]=> string(20) "/default/gallery.php" ["elements"]=> array(9) { ["bipImage"]=> object(Document_Tag_Image)#467 (18) { ["id"]=> NULL ["alt"]=> string(0) "" ["image"]=> NULL ["cropPercent"]=> NULL ["cropWidth"]=> NULL ["cropHeight"]=> NULL ["cropTop"]=> NULL ["cropLeft"]=> NULL ["hotspots"]=> array(0) { } ["marker"]=> array(0) { } ["options":protected]=> NULL ["name":protected]=> string(8) "bipImage" ["documentId":protected]=> int(2389) ["resource":protected]=> NULL ["controller":protected]=> NULL ["view":protected]=> NULL ["editmode":protected]=> NULL ["inherited":protected]=> bool(false) } ["contentGallery"]=> object(Document_Tag_Wysiwyg)#468 (9) { ["text"]=> string(1516) "

Na początek wspomnienie pięknego Jubileuszu 95-urodzin Pana Apoloniusza, który miał miejsce 6 kwietnia 2018 roku. To nie będzie zwyczajne wspomnienie, a niezwykły teledysk, który w naszym studio nagrań udało się stworzyć. W roli głównej Pan Apoloniusz – student Uniwersytetu Trzeciego Wieku działającego przy Miejskim Centrum Kultury. Czy wiek może być ograniczeniem do spełnienia i realizacji marzeń? Otóż nie. Udowadnia to Pan Apoloniusz oraz chór Pasjonata działający w Miejskim Centrum Kultury w Bełchatowie. Pod batutą Maestro Elżbiety Wesołowskiej artyści z UTW tworzą niezwykłe muzyczne inicjatywy. Niezwykłość tych inicjatyw polega na tym, że na deskach sceny teatralno-widowiskowej spotyka się kilka pokoleń, które wzajemnie inspirują się muzycznie i są miejscem wymiany doświadczeń. Tak było również w przypadku Benefisu 95- urodzin Pana Apoloniusza Anszpergera. W organizację, przygotowanie i oprawę muzyczną włączyli się przyjaciele, którzy wspólnie z Jubilatem stworzyli ten oryginalny teledysk.

Zachęcamy więc do powspominania tego sympatycznego wydarzenia. Wierzymy też, że ten teledysk będzie dla Państwa miłym upominkiem muzycznym od Miejskiego Centrum Kultury.

" ["options":protected]=> NULL ["name":protected]=> string(14) "contentGallery" ["documentId":protected]=> int(2389) ["resource":protected]=> NULL ["controller":protected]=> NULL ["view":protected]=> NULL ["editmode":protected]=> NULL ["inherited":protected]=> bool(false) } ["date"]=> object(Document_Tag_Date)#469 (9) { ["date"]=> NULL ["options":protected]=> NULL ["name":protected]=> string(4) "date" ["documentId":protected]=> int(2389) ["resource":protected]=> NULL ["controller":protected]=> NULL ["view":protected]=> NULL ["editmode":protected]=> NULL ["inherited":protected]=> bool(false) } ["footerLinks"]=> object(Document_Tag_Multihref)#470 (10) { ["elements"]=> array(0) { } ["elementIds"]=> array(0) { } ["options":protected]=> NULL ["name":protected]=> string(11) "footerLinks" ["documentId":protected]=> int(2389) ["resource":protected]=> NULL ["controller":protected]=> NULL ["view":protected]=> NULL ["editmode":protected]=> NULL ["inherited":protected]=> bool(false) } ["gallery"]=> object(Document_Tag_Href)#471 (12) { ["id"]=> NULL ["type"]=> NULL ["subtype"]=> NULL ["element"]=> NULL ["options":protected]=> NULL ["name":protected]=> string(7) "gallery" ["documentId":protected]=> int(2389) ["resource":protected]=> NULL ["controller":protected]=> NULL ["view":protected]=> NULL ["editmode":protected]=> NULL ["inherited":protected]=> bool(false) } ["newsBox"]=> object(Document_Tag_Multihref)#472 (10) { ["elements"]=> array(0) { } ["elementIds"]=> array(0) { } ["options":protected]=> NULL ["name":protected]=> string(7) "newsBox" ["documentId":protected]=> int(2389) ["resource":protected]=> NULL ["controller":protected]=> NULL ["view":protected]=> NULL ["editmode":protected]=> NULL ["inherited":protected]=> bool(false) } ["positionContent"]=> object(Document_Tag_Wysiwyg)#473 (9) { ["text"]=> string(0) "" ["options":protected]=> NULL ["name":protected]=> string(15) "positionContent" ["documentId":protected]=> int(2389) ["resource":protected]=> NULL ["controller":protected]=> NULL ["view":protected]=> NULL ["editmode":protected]=> NULL ["inherited":protected]=> bool(false) } ["rightsContent"]=> object(Document_Tag_Wysiwyg)#474 (9) { ["text"]=> string(0) "" ["options":protected]=> NULL ["name":protected]=> string(13) "rightsContent" ["documentId":protected]=> int(2389) ["resource":protected]=> NULL ["controller":protected]=> NULL ["view":protected]=> NULL ["editmode":protected]=> NULL ["inherited":protected]=> bool(false) } ["title"]=> object(Document_Tag_Input)#475 (9) { ["text"]=> string(0) "" ["options":protected]=> NULL ["name":protected]=> string(5) "title" ["documentId":protected]=> int(2389) ["resource":protected]=> NULL ["controller":protected]=> NULL ["view":protected]=> NULL ["editmode":protected]=> NULL ["inherited":protected]=> bool(false) } } ["versions"]=> NULL ["scheduledTasks"]=> NULL ["contentMasterDocumentId"]=> NULL ["id"]=> int(2389) ["parentId"]=> int(2388) ["parent"]=> NULL ["key"]=> string(19) "teledysk_apoloniusz" ["path"]=> string(34) "/e-kultura_dla_seniorow/materialy/" ["index"]=> int(0) ["published"]=> bool(true) ["creationDate"]=> int(1588830635) ["modificationDate"]=> int(1588847027) ["userOwner"]=> int(11) ["userModification"]=> int(7) ["userPermissions"]=> NULL ["dependencies"]=> NULL ["properties"]=> NULL ["childs"]=> NULL ["hasChilds"]=> NULL ["locked"]=> NULL ["resource":protected]=> NULL ["____pimcore_cache_item__"]=> string(21) "pimcore_document_2389" } } ["download"]=> NULL ["slideshowImages"]=> NULL ["backgroundImg"]=> object(Asset_Image)#476 (23) { ["type"]=> string(5) "image" ["id"]=> int(19194) ["parentId"]=> int(19193) ["parent"]=> NULL ["filename"]=> string(18) "pan_apoloniusz.png" ["path"]=> string(24) "/e-kultura_dla_seniorow/" ["mimetype"]=> string(9) "image/png" ["creationDate"]=> int(1588833127) ["modificationDate"]=> int(1588833127) ["stream"]=> NULL ["userOwner"]=> string(2) "11" ["userModification"]=> string(2) "11" ["properties"]=> NULL ["versions"]=> NULL ["locked"]=> NULL ["customSettings"]=> array(3) { ["imageWidth"]=> int(766) ["imageHeight"]=> int(483) ["imageDimensionsCalculated"]=> bool(true) } ["dependencies"]=> NULL ["childs"]=> NULL ["hasChilds"]=> NULL ["scheduledTasks"]=> NULL ["_dataChanged":protected]=> bool(false) ["resource":protected]=> NULL ["____pimcore_cache_item__"]=> string(19) "pimcore_asset_19194" } ["lazyLoadedFields"]=> NULL ["o_published"]=> bool(true) ["o_class"]=> NULL ["o_versions"]=> NULL ["o___loadedLazyFields"]=> array(0) { } ["scheduledTasks"]=> NULL ["omitMandatoryCheck":protected]=> bool(false) ["o_id"]=> int(15278) ["o_parentId"]=> int(15277) ["o_parent"]=> NULL ["o_type"]=> string(6) "object" ["o_key"]=> string(19) "teledysk_apoloniusz" ["o_path"]=> string(30) "/boksy/e-kultura_dla_seniorow/" ["o_index"]=> int(0) ["o_creationDate"]=> int(1588831946) ["o_modificationDate"]=> int(1588848191) ["o_userOwner"]=> int(11) ["o_userModification"]=> int(11) ["o_properties"]=> NULL ["o_hasChilds"]=> NULL ["o_dependencies"]=> NULL ["o_childs"]=> NULL ["o_locked"]=> NULL ["o_elementAdminStyle"]=> NULL ["lastGetChildsObjectTypes":"Object_Abstract":private]=> array(0) { } ["resource":protected]=> NULL ["____pimcore_cache_item__"]=> string(20) "pimcore_object_15278" }
object(Object_MainPageBox)#477 (41) { ["o_classId"]=> int(2) ["o_className"]=> string(11) "mainPageBox" ["name"]=> string(45) "Miejskie Centrum Kultury oczami studentek UTW" ["content"]=> NULL ["boxType"]=> string(4) "dark" ["gridType"]=> string(3) "1x1" ["slideshow"]=> bool(false) ["full"]=> bool(false) ["target"]=> bool(false) ["external_link"]=> NULL ["internal_link"]=> array(1) { [0]=> object(Document_Page)#478 (36) { ["title"]=> string(0) "" ["description"]=> string(0) "" ["keywords"]=> string(0) "" ["metaData"]=> array(0) { } ["type"]=> string(4) "page" ["prettyUrl"]=> string(0) "" ["css"]=> string(0) "" ["personas"]=> string(0) "" ["usePersona"]=> NULL ["module"]=> string(0) "" ["controller"]=> string(7) "default" ["action"]=> string(7) "gallery" ["template"]=> string(20) "/default/gallery.php" ["elements"]=> array(9) { ["bipImage"]=> object(Document_Tag_Image)#479 (18) { ["id"]=> NULL ["alt"]=> string(0) "" ["image"]=> NULL ["cropPercent"]=> NULL ["cropWidth"]=> NULL ["cropHeight"]=> NULL ["cropTop"]=> NULL ["cropLeft"]=> NULL ["hotspots"]=> array(0) { } ["marker"]=> array(0) { } ["options":protected]=> NULL ["name":protected]=> string(8) "bipImage" ["documentId":protected]=> int(2394) ["resource":protected]=> NULL ["controller":protected]=> NULL ["view":protected]=> NULL ["editmode":protected]=> NULL ["inherited":protected]=> bool(false) } ["contentGallery"]=> object(Document_Tag_Wysiwyg)#480 (9) { ["text"]=> string(1848) "

Jest takie miejsce w naszym mieście, w którym człowiek przenosi się do innego wymiaru rzeczywistości. Taką wielowymiarowość daje człowiekowi obcowanie ze sztuką w każdym wydaniu. Mowa o Miejskim Centrum Kultury, którego misją jest rozbudzanie u odbiorców wrażliwości artystycznej. Tam odkrywamy, bądź pogłębiamy swoje zainterowania teatralne, muzyczne, taneczne, filmowe czy plastyczne, a także mamy możliwość edukacji w szerokim zakresie. Należy jednak zaznaczyć, że to miejsce tworzą wszyscy uczestnicy naszych zajęć oraz odbiorcy naszych wydarzeń kulturalnych i edukacyjnych. Przez lata budowaliśmy więzi z naszymi artystami, którzy nie tylko rozwijali swoje talenty, wymieniali się doświadczeniami ale przede wszystkim nawiązywali trwałe znajomości i przyjaźnie. Taką grupą, która na nowo odkryła sztukę czy edukację w szerokim zakresie są studenci UTW oraz uczestnicy Klubów Seniora. Wiemy jak chętnie i jak licznie włączają się w działalność kulturalną MCK. Są też stałymi odbiorcami naszych wydarzeń kulturalnych.

Sytuacja, która nas wszystkich zaskoczyła, pokazała jak wszyscy jesteśmy sobie potrzebni. Dowiedzieliśmy się, że kultura ma wymiar terapeutyczny. Obcowanie ze sztuką, z drugim człowiekiem daje poczucie ogromnego szczęscia i przynależności. Dla nas wielkim wyróżnieniem - laurką, są wypowiedzi Pań z Uniwersytetu Trzeciego Wieku, które w niezwykły sposób podzieliły się z nami refleksją czym jest dla nich Miejskie Centrum Kultury.

Dziękujęmy i tęsknimy za Wami!

" ["options":protected]=> NULL ["name":protected]=> string(14) "contentGallery" ["documentId":protected]=> int(2394) ["resource":protected]=> NULL ["controller":protected]=> NULL ["view":protected]=> NULL ["editmode":protected]=> NULL ["inherited":protected]=> bool(false) } ["date"]=> object(Document_Tag_Date)#481 (9) { ["date"]=> NULL ["options":protected]=> NULL ["name":protected]=> string(4) "date" ["documentId":protected]=> int(2394) ["resource":protected]=> NULL ["controller":protected]=> NULL ["view":protected]=> NULL ["editmode":protected]=> NULL ["inherited":protected]=> bool(false) } ["footerLinks"]=> object(Document_Tag_Multihref)#482 (10) { ["elements"]=> array(0) { } ["elementIds"]=> array(0) { } ["options":protected]=> NULL ["name":protected]=> string(11) "footerLinks" ["documentId":protected]=> int(2394) ["resource":protected]=> NULL ["controller":protected]=> NULL ["view":protected]=> NULL ["editmode":protected]=> NULL ["inherited":protected]=> bool(false) } ["gallery"]=> object(Document_Tag_Href)#483 (12) { ["id"]=> NULL ["type"]=> NULL ["subtype"]=> NULL ["element"]=> NULL ["options":protected]=> NULL ["name":protected]=> string(7) "gallery" ["documentId":protected]=> int(2394) ["resource":protected]=> NULL ["controller":protected]=> NULL ["view":protected]=> NULL ["editmode":protected]=> NULL ["inherited":protected]=> bool(false) } ["newsBox"]=> object(Document_Tag_Multihref)#484 (10) { ["elements"]=> array(0) { } ["elementIds"]=> array(0) { } ["options":protected]=> NULL ["name":protected]=> string(7) "newsBox" ["documentId":protected]=> int(2394) ["resource":protected]=> NULL ["controller":protected]=> NULL ["view":protected]=> NULL ["editmode":protected]=> NULL ["inherited":protected]=> bool(false) } ["positionContent"]=> object(Document_Tag_Wysiwyg)#485 (9) { ["text"]=> string(0) "" ["options":protected]=> NULL ["name":protected]=> string(15) "positionContent" ["documentId":protected]=> int(2394) ["resource":protected]=> NULL ["controller":protected]=> NULL ["view":protected]=> NULL ["editmode":protected]=> NULL ["inherited":protected]=> bool(false) } ["rightsContent"]=> object(Document_Tag_Wysiwyg)#486 (9) { ["text"]=> string(0) "" ["options":protected]=> NULL ["name":protected]=> string(13) "rightsContent" ["documentId":protected]=> int(2394) ["resource":protected]=> NULL ["controller":protected]=> NULL ["view":protected]=> NULL ["editmode":protected]=> NULL ["inherited":protected]=> bool(false) } ["title"]=> object(Document_Tag_Input)#487 (9) { ["text"]=> string(60) "Miejskie Centrum Kultury w Bełchatowie oczami studentek UTW" ["options":protected]=> NULL ["name":protected]=> string(5) "title" ["documentId":protected]=> int(2394) ["resource":protected]=> NULL ["controller":protected]=> NULL ["view":protected]=> NULL ["editmode":protected]=> NULL ["inherited":protected]=> bool(false) } } ["versions"]=> NULL ["scheduledTasks"]=> NULL ["contentMasterDocumentId"]=> NULL ["id"]=> int(2394) ["parentId"]=> int(2388) ["parent"]=> NULL ["key"]=> string(11) "panie_z_utw" ["path"]=> string(34) "/e-kultura_dla_seniorow/materialy/" ["index"]=> int(0) ["published"]=> bool(true) ["creationDate"]=> int(1588830637) ["modificationDate"]=> int(1589186895) ["userOwner"]=> int(11) ["userModification"]=> int(7) ["userPermissions"]=> NULL ["dependencies"]=> NULL ["properties"]=> NULL ["childs"]=> NULL ["hasChilds"]=> NULL ["locked"]=> NULL ["resource":protected]=> NULL ["____pimcore_cache_item__"]=> string(21) "pimcore_document_2394" } } ["download"]=> NULL ["slideshowImages"]=> NULL ["backgroundImg"]=> object(Asset_Image)#488 (23) { ["type"]=> string(5) "image" ["id"]=> int(19197) ["parentId"]=> int(19193) ["parent"]=> NULL ["filename"]=> string(51) "96724880_1128187977538494_3297749608687468544_n.jpg" ["path"]=> string(24) "/e-kultura_dla_seniorow/" ["mimetype"]=> string(10) "image/jpeg" ["creationDate"]=> int(1589191355) ["modificationDate"]=> int(1589191355) ["stream"]=> NULL ["userOwner"]=> string(2) "11" ["userModification"]=> string(2) "11" ["properties"]=> NULL ["versions"]=> NULL ["locked"]=> NULL ["customSettings"]=> array(3) { ["imageWidth"]=> int(480) ["imageHeight"]=> int(480) ["imageDimensionsCalculated"]=> bool(true) } ["dependencies"]=> NULL ["childs"]=> NULL ["hasChilds"]=> NULL ["scheduledTasks"]=> NULL ["_dataChanged":protected]=> bool(false) ["resource":protected]=> NULL ["____pimcore_cache_item__"]=> string(19) "pimcore_asset_19197" } ["lazyLoadedFields"]=> NULL ["o_published"]=> bool(true) ["o_class"]=> NULL ["o_versions"]=> NULL ["o___loadedLazyFields"]=> array(0) { } ["scheduledTasks"]=> NULL ["omitMandatoryCheck":protected]=> bool(false) ["o_id"]=> int(15281) ["o_parentId"]=> int(15277) ["o_parent"]=> NULL ["o_type"]=> string(6) "object" ["o_key"]=> string(11) "panie_z_utw" ["o_path"]=> string(30) "/boksy/e-kultura_dla_seniorow/" ["o_index"]=> int(0) ["o_creationDate"]=> int(1589185665) ["o_modificationDate"]=> int(1589191406) ["o_userOwner"]=> int(11) ["o_userModification"]=> int(11) ["o_properties"]=> NULL ["o_hasChilds"]=> NULL ["o_dependencies"]=> NULL ["o_childs"]=> NULL ["o_locked"]=> NULL ["o_elementAdminStyle"]=> NULL ["lastGetChildsObjectTypes":"Object_Abstract":private]=> array(0) { } ["resource":protected]=> NULL ["____pimcore_cache_item__"]=> string(20) "pimcore_object_15281" }
object(Object_MainPageBox)#489 (41) { ["o_classId"]=> int(2) ["o_className"]=> string(11) "mainPageBox" ["name"]=> string(33) "Wirtualna podróż po wsi Zalipie" ["content"]=> NULL ["boxType"]=> string(4) "dark" ["gridType"]=> string(3) "1x1" ["slideshow"]=> bool(false) ["full"]=> bool(false) ["target"]=> bool(false) ["external_link"]=> NULL ["internal_link"]=> array(1) { [0]=> object(Document_Page)#490 (36) { ["title"]=> string(0) "" ["description"]=> string(0) "" ["keywords"]=> string(0) "" ["metaData"]=> array(0) { } ["type"]=> string(4) "page" ["prettyUrl"]=> string(0) "" ["css"]=> string(0) "" ["personas"]=> string(0) "" ["usePersona"]=> NULL ["module"]=> string(0) "" ["controller"]=> string(7) "default" ["action"]=> string(7) "gallery" ["template"]=> string(20) "/default/gallery.php" ["elements"]=> array(9) { ["bipImage"]=> object(Document_Tag_Image)#491 (18) { ["id"]=> NULL ["alt"]=> string(0) "" ["image"]=> NULL ["cropPercent"]=> NULL ["cropWidth"]=> NULL ["cropHeight"]=> NULL ["cropTop"]=> NULL ["cropLeft"]=> NULL ["hotspots"]=> array(0) { } ["marker"]=> array(0) { } ["options":protected]=> NULL ["name":protected]=> string(8) "bipImage" ["documentId":protected]=> int(2390) ["resource":protected]=> NULL ["controller":protected]=> NULL ["view":protected]=> NULL ["editmode":protected]=> NULL ["inherited":protected]=> bool(false) } ["contentGallery"]=> object(Document_Tag_Wysiwyg)#492 (9) { ["text"]=> string(2713) "

Kochani seniorzy, chcemy Was zabrać w niezwykle malownicze miejsce. Mowa o wsi Zalipie, która znajduje się powiecie dąbrowskim, w gminie Olesno. Dlaczego tam Was zabieramy? Otóż w tym miejscu wszechobecna jest sztuka ludowa, która zachwyca swym bogactwem odwiedzających turystów. Dziś do tej malowanej wsi zabierze Was studentka UTW - Elżbieta Antczak, która pragnie na platformie e-kultura dla seniorów podzielić się z Państwem wrażeniami z pobytu w tak kolorowym i sielskim miejscu.

Jeśli chcecie kochani bliżej poznać Panią Elę zapraszamy do obejrzenia filmu, w którym opowiada o swojej przygodzie z MCK i swych pasjach. Kiedy już poznacie, drodzy Państwo, sympatyczną bohaterkę dzisiejszego reportażu zapraszamy na wirtualną wycieczkę.

Może ta opowieść i zdjęcia zdopingują Was w przyszłości do ciekawej wyprawy.


"Na pierwszą podróż zapraszam do Zalipia. To wieś w województwie małopolskim, sercem malowana. Tradycje zdobnicze sięgają XIX wieku. Za ozdabianie swoich domów zabrały się artystki ludowe, mieszkanki tej miejscowości. Pokrywają one kolorowymi malowidłami, o motywach kwiatowych nie tylko ściany domów, zabudowań gospodarskich, studnie i psie budy, ale także meble i naczynia. Ozdobiony jest też kościół. Zalipie znane jest również z papierowych wycinanek, haftów i wyrobów ze słomy. Inicjatorką zdobienia domów była pani Felicja Curyłowa, znana malarka, ich sąsiadka. Na zdjęciach zobaczycie jej dom, inne domy i obejścia gospodarskie, kościół i cmentarz. O pani Felicji pięknie opowiadają przewodniczki oprowadzające po jej zagrodzie. Nie trzeba wcześniej rezerwować biletów, chyba, że jesteście większą grupą np. wycieczką autokarową. Po zwiedzeniu Zagrody, koniecznie objedźcie samochodem całą wieś, a tam zobaczycie te cudne domostwa. Co roku od 1948r. dwa dni po Bożym Ciele, organizowany jest konkurs "Malowana Chata". W tym roku wypada to 13 czerwca. Warto się tam wybrać. Ze względu na epidemię koronawirusa najpierw zadzwońcie (numer telefonu znajdziecie w internecie), czy konkurs się odbędzie. Jeśli konkursu nie będzie, to i tak warto tam pojechać. To wycieczka na jeden dzień."

" ["options":protected]=> NULL ["name":protected]=> string(14) "contentGallery" ["documentId":protected]=> int(2390) ["resource":protected]=> NULL ["controller":protected]=> NULL ["view":protected]=> NULL ["editmode":protected]=> NULL ["inherited":protected]=> bool(false) } ["date"]=> object(Document_Tag_Date)#493 (9) { ["date"]=> NULL ["options":protected]=> NULL ["name":protected]=> string(4) "date" ["documentId":protected]=> int(2390) ["resource":protected]=> NULL ["controller":protected]=> NULL ["view":protected]=> NULL ["editmode":protected]=> NULL ["inherited":protected]=> bool(false) } ["footerLinks"]=> object(Document_Tag_Multihref)#494 (10) { ["elements"]=> array(0) { } ["elementIds"]=> array(0) { } ["options":protected]=> NULL ["name":protected]=> string(11) "footerLinks" ["documentId":protected]=> int(2390) ["resource":protected]=> NULL ["controller":protected]=> NULL ["view":protected]=> NULL ["editmode":protected]=> NULL ["inherited":protected]=> bool(false) } ["gallery"]=> object(Document_Tag_Href)#495 (12) { ["id"]=> NULL ["type"]=> NULL ["subtype"]=> NULL ["element"]=> NULL ["options":protected]=> NULL ["name":protected]=> string(7) "gallery" ["documentId":protected]=> int(2390) ["resource":protected]=> NULL ["controller":protected]=> NULL ["view":protected]=> NULL ["editmode":protected]=> NULL ["inherited":protected]=> bool(false) } ["newsBox"]=> object(Document_Tag_Multihref)#496 (10) { ["elements"]=> array(0) { } ["elementIds"]=> array(0) { } ["options":protected]=> NULL ["name":protected]=> string(7) "newsBox" ["documentId":protected]=> int(2390) ["resource":protected]=> NULL ["controller":protected]=> NULL ["view":protected]=> NULL ["editmode":protected]=> NULL ["inherited":protected]=> bool(false) } ["positionContent"]=> object(Document_Tag_Wysiwyg)#497 (9) { ["text"]=> string(0) "" ["options":protected]=> NULL ["name":protected]=> string(15) "positionContent" ["documentId":protected]=> int(2390) ["resource":protected]=> NULL ["controller":protected]=> NULL ["view":protected]=> NULL ["editmode":protected]=> NULL ["inherited":protected]=> bool(false) } ["rightsContent"]=> object(Document_Tag_Wysiwyg)#498 (9) { ["text"]=> string(0) "" ["options":protected]=> NULL ["name":protected]=> string(13) "rightsContent" ["documentId":protected]=> int(2390) ["resource":protected]=> NULL ["controller":protected]=> NULL ["view":protected]=> NULL ["editmode":protected]=> NULL ["inherited":protected]=> bool(false) } ["title"]=> object(Document_Tag_Input)#499 (9) { ["text"]=> string(33) "Wirtualna podróż po wsi Zalipie" ["options":protected]=> NULL ["name":protected]=> string(5) "title" ["documentId":protected]=> int(2390) ["resource":protected]=> NULL ["controller":protected]=> NULL ["view":protected]=> NULL ["editmode":protected]=> NULL ["inherited":protected]=> bool(false) } } ["versions"]=> NULL ["scheduledTasks"]=> NULL ["contentMasterDocumentId"]=> NULL ["id"]=> int(2390) ["parentId"]=> int(2388) ["parent"]=> NULL ["key"]=> string(12) "wies_zalipie" ["path"]=> string(34) "/e-kultura_dla_seniorow/materialy/" ["index"]=> int(1) ["published"]=> bool(true) ["creationDate"]=> int(1588830635) ["modificationDate"]=> int(1589544298) ["userOwner"]=> int(11) ["userModification"]=> int(11) ["userPermissions"]=> NULL ["dependencies"]=> NULL ["properties"]=> NULL ["childs"]=> NULL ["hasChilds"]=> NULL ["locked"]=> NULL ["resource":protected]=> NULL ["____pimcore_cache_item__"]=> string(21) "pimcore_document_2390" } } ["download"]=> NULL ["slideshowImages"]=> NULL ["backgroundImg"]=> object(Asset_Image)#500 (23) { ["type"]=> string(5) "image" ["id"]=> int(19201) ["parentId"]=> int(19193) ["parent"]=> NULL ["filename"]=> string(5) "1.png" ["path"]=> string(24) "/e-kultura_dla_seniorow/" ["mimetype"]=> string(9) "image/png" ["creationDate"]=> int(1589356302) ["modificationDate"]=> int(1589356302) ["stream"]=> NULL ["userOwner"]=> string(2) "11" ["userModification"]=> string(2) "11" ["properties"]=> NULL ["versions"]=> NULL ["locked"]=> NULL ["customSettings"]=> array(3) { ["imageWidth"]=> int(800) ["imageHeight"]=> int(450) ["imageDimensionsCalculated"]=> bool(true) } ["dependencies"]=> NULL ["childs"]=> NULL ["hasChilds"]=> NULL ["scheduledTasks"]=> NULL ["_dataChanged":protected]=> bool(false) ["resource":protected]=> NULL ["____pimcore_cache_item__"]=> string(19) "pimcore_asset_19201" } ["lazyLoadedFields"]=> NULL ["o_published"]=> bool(true) ["o_class"]=> NULL ["o_versions"]=> NULL ["o___loadedLazyFields"]=> array(0) { } ["scheduledTasks"]=> NULL ["omitMandatoryCheck":protected]=> bool(false) ["o_id"]=> int(15283) ["o_parentId"]=> int(15277) ["o_parent"]=> NULL ["o_type"]=> string(6) "object" ["o_key"]=> string(12) "wies_zalipie" ["o_path"]=> string(30) "/boksy/e-kultura_dla_seniorow/" ["o_index"]=> int(0) ["o_creationDate"]=> int(1589355601) ["o_modificationDate"]=> int(1589356311) ["o_userOwner"]=> int(11) ["o_userModification"]=> int(11) ["o_properties"]=> NULL ["o_hasChilds"]=> NULL ["o_dependencies"]=> NULL ["o_childs"]=> NULL ["o_locked"]=> NULL ["o_elementAdminStyle"]=> NULL ["lastGetChildsObjectTypes":"Object_Abstract":private]=> array(0) { } ["resource":protected]=> NULL ["____pimcore_cache_item__"]=> string(20) "pimcore_object_15283" }
object(Object_MainPageBox)#501 (41) { ["o_classId"]=> int(2) ["o_className"]=> string(11) "mainPageBox" ["name"]=> string(20) ""Śladami Jadwigi"" ["content"]=> NULL ["boxType"]=> string(4) "dark" ["gridType"]=> string(3) "1x1" ["slideshow"]=> bool(false) ["full"]=> bool(false) ["target"]=> bool(false) ["external_link"]=> NULL ["internal_link"]=> array(1) { [0]=> object(Document_Page)#502 (36) { ["title"]=> string(0) "" ["description"]=> string(0) "" ["keywords"]=> string(0) "" ["metaData"]=> array(0) { } ["type"]=> string(4) "page" ["prettyUrl"]=> string(0) "" ["css"]=> string(0) "" ["personas"]=> string(0) "" ["usePersona"]=> NULL ["module"]=> string(0) "" ["controller"]=> string(7) "default" ["action"]=> string(7) "gallery" ["template"]=> string(20) "/default/gallery.php" ["elements"]=> array(9) { ["bipImage"]=> object(Document_Tag_Image)#503 (18) { ["id"]=> NULL ["alt"]=> string(0) "" ["image"]=> NULL ["cropPercent"]=> NULL ["cropWidth"]=> NULL ["cropHeight"]=> NULL ["cropTop"]=> NULL ["cropLeft"]=> NULL ["hotspots"]=> array(0) { } ["marker"]=> array(0) { } ["options":protected]=> NULL ["name":protected]=> string(8) "bipImage" ["documentId":protected]=> int(2391) ["resource":protected]=> NULL ["controller":protected]=> NULL ["view":protected]=> NULL ["editmode":protected]=> NULL ["inherited":protected]=> bool(false) } ["contentGallery"]=> object(Document_Tag_Wysiwyg)#504 (9) { ["text"]=> string(12087) "

Do Jadwigi Andegaweńskiej mam stosunek bardzo osobisty. To król – twórca polskiego imperium. Dzięki jej małżeństwu Polskę i Litwę połączyła unia personalna a po latach realna ,,unia wolnych z wolnymi i równych z równymi.'' Rzeczpospolita Obojga Narodów, której funkcjonowanie rozpoczęła 12-letnia królowa a właściwie król, była ewenementem na skalę ówczesnego świata. Ona zaś była dzieckiem swoich czasów i swoich przodków. Wychowywała się na dworze w Budzie, który był wówczas jednym z najświetniejszych w Europie. Otrzymała staranne wykształcenie, które miało przygotować ją do pełnienia obowiązków monarszych. W jaki sposób wpłynęli na nią przodkowie zarówno po mieczu jak i po kądzieli a więc z linii męskiej i żeńskiej? Zawsze mnie to fascynowało.

Warto przypomnieć, że dopiero w 1986 roku Kongregacja Spraw Kanonizacyjnych wydała Deklarację o błogosławionej Jadwidze królowej Polski. Zarówno beatyfikacji jak i kanonizacji dokonał Ojciec Święty Jan Paweł II. Gdy w czasie studiów historycznych chodziłam na Wawel, na Msze św. odprawiane przez kardynała Karola Wojtyłę, stawałam obok sarkofagu Jadwigi Królowej. Oglądałam pamiątki, jakie po niej pozostały.

Ślad wawelski

Na Wawelu jest kilka pamiątek związanych z Jadwigą, choć sam Wawel za jej czasów wyglądał zupełnie inaczej. Ten, który znamy powstał za dwóch ostatnich Jagiellonów, Zygmunta Starego i Zygmunta Augusta oraz zaborców, Austriaków, którzy na wawelskim wzgórzu, w siedzibie królów polskich wybudowali koszary i stajnie.

Wawel Jadwigi blisko półtora wieku po jej śmierci przebudowano. Została po Piastach i Andegawenach bardzo rzadko udostępniana turystom gotycka ,,kurza stopka'' - wieża stanowiąca podporę wschodniego skrzydła Zamku Królewskiego, wybudowana w połowie XIV w. Znajduje się tam Sala Kazimierzowska wytwornie dekorowana i nakryta dekoracyjnymi sklepieniami na centralnie umieszczonych podporach. Datowana jest albo na ostatnie lata panowania Kazimierza Wielkiego albo na czas samodzielnych rządów Jadwigi, a później sprawowanych wspólnie z małżonkiem, królem Władysławem Jagiełłą, czyli ostatnią ćwierć XIV w.

W Katedrze Wawelskiej śladów Jadwigi jest więcej. Tuż przy zakrystii jest barokowy ołtarz z czarnego marmuru. Stanowi artystyczną ramę dla znajdującej się w jego centrum niezwykłej relikwii – potężnego krucyfiksu zwanego Krzyżem św. królowej Jadwigi Andegaweńskiej. Rzeźba Chrystusa ma dwa metry. Pojawiła się na Wawelu w roku 1384 i przyjechała jako jeden z przedmiotów królowej. Dzisiaj krzyż znajduje się na tle srebrnej blachy. Prawdopodobnie tutaj Jadwiga rozważała, czy dopełnić przyrzeczeń danych Wilhelmowi, a więc zawartego w dzieciństwie małżeństwa, czy wybrać i poślubić nieznanego Jagiełłę, poganina z północy.
W predelli tego ołtarza (część między jego dolną częścią a nastawą) widnieje łaciński napis, który pierwszy raz pojawił się tam w 1500 r.:,,ten zbawiciela naszego Jezusa Chrystusa ukrzyżowany wizerunek przemówił do świętej Jadwigi Królowej Polski". Jadwiga w 1385 roku podczas modlitwy usłyszała: "Fac quod vides". To znaczy: "Czyń to, co widzisz". Zrób tak, jak będzie dobrze dla Polski, dla Litwy i dla całej Europy. Królowa przestała mieć wątpliwości. Zaufała. Związek z Jagiełłą, mimo różnicy wieku, okazał się udany, a polska władczyni stała się apostołką Litwy.

Kolejnym śladem jest umieszczony w prawej nawie katedry sarkofag z białego marmuru, z okrytą bogatym płaszczem postacią leżącej królowej z rękami złożonymi do modlitwy. Wykonał go dopiero na początku XX wieku A. Madeyski, choć w XV wieku zaczęto sporządzać wykazy cudów i przygotowywać proces beatyfikacyjny. Sarkofag umieszczony został tam początkowo jako grób symboliczny. Szczątki Jadwigi spoczęły przecież pod ołtarzem. W XX wieku przeprowadzono dwa procesy: informacyjny w latach 1949–1950 – na temat życia, cnót i cudów oraz drugi w latach 1972–1974 – na temat istnienia jej kultu. W 1949 roku, przy okazji ponownego badania zwłok z powodu procesu beatyfikacyjnego, przeniesiono do niego szczątki królowej. Została beatyfikowana 31 maja 1979 r. a kanonizowana 8 czerwca 1997 r. w Krakowie przez Jana Pawła II.

W 1887 roku przy okazji remontu katedry odkryto nieznaną wcześniej kryptę umieszczoną pod posadzką świątyni. Otwarto wtedy i zbadano grób królowej, przy czym obecny był Jan Matejko. Autopsję przeprowadził sławny profesor antropologii Izydor Kopernicki. Okazało się, że była bardzo piękna kobietą, jasnowłosą, wysoką, o kształtnej głowie (z badań antropologicznych szkieletu wiadomo, że miała ponad 170 cm wzrostu; wystarczy pójść do wawelskiej zbrojowni, by przekonać się, że średniowieczni rycerze mieli 160 cm wzrostu). Królową pochowano z drewnianymi i skórzanymi regaliami. Wszak w testamencie zapisała cały swój majątek Akademii Krakowskiej.

Idąc codziennie na uczelnię ul. Karmelicką przechodziłam obok stópki Jadwigi odciśniętej w kamieniu kościoła Karmelitów na Piasku. Wg legendy Jadwiga spotkała strapionego biedaka, który nie miał czym opłacić lekarza dla chorej żony. Oparła stopę na kamieniu, odpięła złotą klamrę z bucika i ofiarowała ją kamieniarzowi. Gdy odeszła, robotnicy spostrzegli, że w kamieniu, jak w miękkiej glinie, odciśnięty jest ślad królewskiej stopy. Kamień został wmurowany w ścianę świątyni utrwalając legendę o prawdziwie chrześcijańskiej władczyni wspomagającej ubogich.

Ślady Andegawenów na południu Włoch

Jadąc kilka lat temu na Sycylię nie spodziewałam się, że i tam znajdę ślady przodków Jadwigi. Sycylia zawsze była rządzona przez najeźdźców. Byli tam przecież w starożytności Fenicjanie, Grecy, Rzymianie, Wandalowie, Ostrogoci, Arabowie. Rządzili Normanowie, niemieccy cesarze rzymscy, Andegawenowie. Młodsza linia Andegawenów wywodząca się od Roberta Mądrego rządziła w Neapolu do 1381. Najmłodsza władała księstwem Durazzo (tereny dzisiejszej Albanii). Ostatnią Andegawenką na tronie Neapolu była Joanna II zmarła w 1435 r.

Wspaniała przyroda, góry i wszechogarniająca wszystko bieda. Wielkie wrażenie robi na mnie Palermo, stolica regionu autonomicznego, jakim jest Sycylia. W centrum miasta zabytki pamiętające najeźdźców, począwszy od Arabów i Normanów. Przechodzę wąskimi uliczkami i zaglądam do okien pałaców. W otwartych oknach fruwają zasłony. Po ulicach jeżdżą niezbyt liczne samochody, których bełchatowianie by się powstydzili. U nas nie ma tylu kilkunastoletnich rzęchów. Ale nie do śmiechu mi było, gdy słuchałam o meandrach, na które napotyka Sycylia ,,z powodu organizacji przestępczej, której nazwy nie wolno tutaj wypowiadać''.

Karol I Andegaweński, król Sycylii. Pra- pradziad Jadwigi, był pogrobowym synem króla Francji Ludwika VIII Lwa oraz bratem króla Ludwika IX Świętego. Gdy dorósł, otrzymał od królewskiego brata w zarząd położone w zachodniej części Francji hrabstwo Andegawenii. Królowi chodziło o to, by się nie buntował. Właśnie z uwagi na nazwę podarowane j prowincji potomkowie Karola określani byli jako Andegawenowie.

Karol był jednak bardzo ambitny i hrabstwo mu nie wystarczało. W 1266 r. przy poparciu papieskim pokonał zwolenników dynastii Hohenstaufów i został królem Sycylii i Neapolu. Plany miał wielkie. Pragnął stworzyć imperium śródziemnomorskie; Sycylia i południowe Włochy były początkiem jego marzeń. Pokonali go Sycylijczycy w czasie sławnych nieszporów, powstania w 1282 r. A jego syn Karol II oddał w 1290 r. Andegawenię królom Francji. Tyle na razie o przodkach po mieczu.

Jadwiga była po kądzieli Piastówną, wnuczką Elżbiety, córki Władysława Łokietka, siostry Kazimierza Wielkiego. Ostatni Piast na polskim tronie zostawił gromadkę dzieci, w tym synów. Niestety synów rodziły mu kochanki, nie żony. W ten sposób jego następcą został Ludwik, syn siostry, Elżbiety. Ale i on nie miał żadnego męskiego potomka. Takie rodzinne przekleństwo zabójcze dla monarchii rządzącej się prawem salickim, które przewiduje dziedziczenie tronu tylko przez męskich potomków.

Ojciec Ludwika Karol Robert Andegaweński, od 1308 r. był królem Węgier, pierwszym z najstarszej linii rodu, który doszedł do tak wielkiej władzy. Należy jednak podkreślić, że musiał sobie wyrąbywać mieczem drogę do własnego królestwa. Dlaczego on został królem Węgier? Jego babka Maria była węgierską królową, żoną króla Władysława IV Kumana z dynastii Arpadów, która wymarła w roku 1301.

A przez dzisiejsze Włochy przeszli nie raz krzyżowcy idąc na kolejne wyprawy. Królestwa, które stworzyli nie przetrwały długo. Ich dwory były przesiąknięte luksusem i dekadencką atmosferą. Nic wszak nie było mniej pewne niż trwałość ich władzy.

Najeźdźcy pozostawili po sobie na Sycylii kilka wspaniałych budowli. Katedra w Monreale położona jest na północy wyspy. Robi wrażenie samą wielkością. Jest podzielona na trzy nawy za pomocą 18 kolumn zakończonych misternie rzeźbionymi kapitelami. Ściany głównej nawy pokrywa złota mozaika, zajmująca łączną powierzchnię 6340 m kw. Dekoracje zastosowane w katedrze nawiązują do sztuki bizantyjskiej i weneckiej. W środkowej apsydzie znajduje się wysoka na 7 metrów i szeroka na 13,3 metry figura Chrystusa Pantokratora (Pana Wszystkiego). Cały swój skarb - 2 tony złota król Wilhelm I przeznaczył na te mozaiki. Wystarczy na nie spojrzeć, by uwierzyć. Projekt zrealizował jego syn Wilhelm II. Obaj spoczywają w transepcie katedry.

W pałacu królewskim w Palermo musiał mieszkać także pradziad Jadwigi, choć nie on go wybudował. Ogromny pałac powstał wcześniej, w XI na pozostałościach zamku arabskiego. Wewnątrz znajduje się Apella Palatina z XII wieku oraz arabsko-bizantyjskie sklepienie stalaktytowe, jak również mozaiki z XII wieku.

Do zabytków z tamtych czasów w Palermo należy też katedra S. Rosalia, w której znajdują się mozaiki z XII wieku. Żyjąca właśnie w XII w. Święta Rozalia wg legendy miała pochodzić z rodziny arystokratycznej spokrewnionej z cesarzem Karolem Wielkim. Kiedy próbowano wydać ją za mąż, uciekła do groty na pobliskiej górze i zaczęła wieść życie pustelnicy. Zmarła w aurze świętości. Gdy na Sycylii kilka wieków po jej śmierci w 1624 r. wybuchła groźna epidemia dżumy gruczołowej – dymienicznej, odnaleziono długo poszukiwane szczątki pustelnicy Rozalii. Od tamtych czasów i procesji z jej relikwiami ulicami Palermo św. Rozalia uznawana jest za patronkę broniącą przed epidemiami, chorobami zakaźnymi oraz przed morowym powietrzem – jak dawniej mawiano. Jest też patronką tego miasta.

Piękny gmach opery w Palermo jest doskonale znany z III części ,,Ojca Chrzestnego''. Nie tutaj jednak odbyła się premiera ,,Nieszporów sycylijskich'' Giuseppe Verdiego. Napisał je dla Opery Paryskiej. Libretto nawiązywało do upadku Karola I, pradziada Jadwigi. W roku 1282 r. w poniedziałek wielkanocny wybuchło w Palermo powstanie przeciwko obowiązkom feudalnym przeniesionym z Francji przez Andegawenów. Na wyspie wylądowali Aragończycy, będący w tajnym przymierzu z Bizancjum. Powstanie wybuchło dzięki bizantyńskiej dyplomacji. Aragończycy stali się nowymi panami wyspy a nowym królem po upadku Karola I - król Aragonii Piotr III. Ale to już zupełnie inna historia.

Anna Staniaszek

" ["options":protected]=> NULL ["name":protected]=> string(14) "contentGallery" ["documentId":protected]=> int(2391) ["resource":protected]=> NULL ["controller":protected]=> NULL ["view":protected]=> NULL ["editmode":protected]=> NULL ["inherited":protected]=> bool(false) } ["date"]=> object(Document_Tag_Date)#505 (9) { ["date"]=> NULL ["options":protected]=> NULL ["name":protected]=> string(4) "date" ["documentId":protected]=> int(2391) ["resource":protected]=> NULL ["controller":protected]=> NULL ["view":protected]=> NULL ["editmode":protected]=> NULL ["inherited":protected]=> bool(false) } ["footerLinks"]=> object(Document_Tag_Multihref)#506 (10) { ["elements"]=> array(0) { } ["elementIds"]=> array(0) { } ["options":protected]=> NULL ["name":protected]=> string(11) "footerLinks" ["documentId":protected]=> int(2391) ["resource":protected]=> NULL ["controller":protected]=> NULL ["view":protected]=> NULL ["editmode":protected]=> NULL ["inherited":protected]=> bool(false) } ["gallery"]=> object(Document_Tag_Href)#507 (12) { ["id"]=> int(15298) ["type"]=> string(6) "object" ["subtype"]=> string(6) "object" ["element"]=> NULL ["options":protected]=> NULL ["name":protected]=> string(7) "gallery" ["documentId":protected]=> int(2391) ["resource":protected]=> NULL ["controller":protected]=> NULL ["view":protected]=> NULL ["editmode":protected]=> NULL ["inherited":protected]=> bool(false) } ["newsBox"]=> object(Document_Tag_Multihref)#508 (10) { ["elements"]=> array(0) { } ["elementIds"]=> array(0) { } ["options":protected]=> NULL ["name":protected]=> string(7) "newsBox" ["documentId":protected]=> int(2391) ["resource":protected]=> NULL ["controller":protected]=> NULL ["view":protected]=> NULL ["editmode":protected]=> NULL ["inherited":protected]=> bool(false) } ["positionContent"]=> object(Document_Tag_Wysiwyg)#509 (9) { ["text"]=> string(0) "" ["options":protected]=> NULL ["name":protected]=> string(15) "positionContent" ["documentId":protected]=> int(2391) ["resource":protected]=> NULL ["controller":protected]=> NULL ["view":protected]=> NULL ["editmode":protected]=> NULL ["inherited":protected]=> bool(false) } ["rightsContent"]=> object(Document_Tag_Wysiwyg)#510 (9) { ["text"]=> string(0) "" ["options":protected]=> NULL ["name":protected]=> string(13) "rightsContent" ["documentId":protected]=> int(2391) ["resource":protected]=> NULL ["controller":protected]=> NULL ["view":protected]=> NULL ["editmode":protected]=> NULL ["inherited":protected]=> bool(false) } ["title"]=> object(Document_Tag_Input)#511 (9) { ["text"]=> string(20) ""Śladami Jadwigi"" ["options":protected]=> NULL ["name":protected]=> string(5) "title" ["documentId":protected]=> int(2391) ["resource":protected]=> NULL ["controller":protected]=> NULL ["view":protected]=> NULL ["editmode":protected]=> NULL ["inherited":protected]=> bool(false) } } ["versions"]=> NULL ["scheduledTasks"]=> NULL ["contentMasterDocumentId"]=> NULL ["id"]=> int(2391) ["parentId"]=> int(2388) ["parent"]=> NULL ["key"]=> string(8) "reportaz" ["path"]=> string(34) "/e-kultura_dla_seniorow/materialy/" ["index"]=> int(2) ["published"]=> bool(true) ["creationDate"]=> int(1588830636) ["modificationDate"]=> int(1590560377) ["userOwner"]=> int(11) ["userModification"]=> int(11) ["userPermissions"]=> NULL ["dependencies"]=> NULL ["properties"]=> NULL ["childs"]=> NULL ["hasChilds"]=> NULL ["locked"]=> NULL ["resource":protected]=> NULL ["____pimcore_cache_item__"]=> string(21) "pimcore_document_2391" } } ["download"]=> NULL ["slideshowImages"]=> NULL ["backgroundImg"]=> object(Asset_Image)#512 (23) { ["type"]=> string(5) "image" ["id"]=> int(19219) ["parentId"]=> int(19216) ["parent"]=> NULL ["filename"]=> string(12) "imag0687.jpg" ["path"]=> string(44) "/e-kultura_dla_seniorow/reportaz_staniaszek/" ["mimetype"]=> string(10) "image/jpeg" ["creationDate"]=> int(1590518722) ["modificationDate"]=> int(1590518722) ["stream"]=> NULL ["userOwner"]=> string(2) "11" ["userModification"]=> string(2) "11" ["properties"]=> NULL ["versions"]=> NULL ["locked"]=> NULL ["customSettings"]=> array(3) { ["imageWidth"]=> int(3264) ["imageHeight"]=> int(1952) ["imageDimensionsCalculated"]=> bool(true) } ["dependencies"]=> NULL ["childs"]=> NULL ["hasChilds"]=> NULL ["scheduledTasks"]=> NULL ["_dataChanged":protected]=> bool(false) ["resource":protected]=> NULL ["____pimcore_cache_item__"]=> string(19) "pimcore_asset_19219" } ["lazyLoadedFields"]=> NULL ["o_published"]=> bool(true) ["o_class"]=> NULL ["o_versions"]=> NULL ["o___loadedLazyFields"]=> array(0) { } ["scheduledTasks"]=> NULL ["omitMandatoryCheck":protected]=> bool(false) ["o_id"]=> int(15311) ["o_parentId"]=> int(15277) ["o_parent"]=> NULL ["o_type"]=> string(6) "object" ["o_key"]=> string(8) "reportaz" ["o_path"]=> string(30) "/boksy/e-kultura_dla_seniorow/" ["o_index"]=> int(0) ["o_creationDate"]=> int(1590519423) ["o_modificationDate"]=> int(1590559988) ["o_userOwner"]=> int(11) ["o_userModification"]=> int(11) ["o_properties"]=> NULL ["o_hasChilds"]=> NULL ["o_dependencies"]=> NULL ["o_childs"]=> NULL ["o_locked"]=> NULL ["o_elementAdminStyle"]=> NULL ["lastGetChildsObjectTypes":"Object_Abstract":private]=> array(0) { } ["resource":protected]=> NULL ["____pimcore_cache_item__"]=> string(20) "pimcore_object_15311" }
object(Object_MainPageBox)#513 (41) { ["o_classId"]=> int(2) ["o_className"]=> string(11) "mainPageBox" ["name"]=> string(1) " " ["content"]=> NULL ["boxType"]=> string(2) "h1" ["gridType"]=> string(3) "1x1" ["slideshow"]=> bool(false) ["full"]=> bool(false) ["target"]=> bool(false) ["external_link"]=> NULL ["internal_link"]=> array(1) { [0]=> object(Document_Page)#514 (36) { ["title"]=> string(0) "" ["description"]=> string(0) "" ["keywords"]=> string(0) "" ["metaData"]=> array(0) { } ["type"]=> string(4) "page" ["prettyUrl"]=> string(0) "" ["css"]=> string(0) "" ["personas"]=> string(0) "" ["usePersona"]=> NULL ["module"]=> string(0) "" ["controller"]=> string(7) "default" ["action"]=> string(7) "gallery" ["template"]=> string(20) "/default/gallery.php" ["elements"]=> array(9) { ["bipImage"]=> object(Document_Tag_Image)#515 (18) { ["id"]=> NULL ["alt"]=> string(0) "" ["image"]=> NULL ["cropPercent"]=> NULL ["cropWidth"]=> NULL ["cropHeight"]=> NULL ["cropTop"]=> NULL ["cropLeft"]=> NULL ["hotspots"]=> array(0) { } ["marker"]=> array(0) { } ["options":protected]=> NULL ["name":protected]=> string(8) "bipImage" ["documentId":protected]=> int(2392) ["resource":protected]=> NULL ["controller":protected]=> NULL ["view":protected]=> NULL ["editmode":protected]=> NULL ["inherited":protected]=> bool(false) } ["contentGallery"]=> object(Document_Tag_Wysiwyg)#516 (9) { ["text"]=> string(1230) "

Drodzy Studenci kończymy już 15 rok działalności Uniwersytetu Trzeciego Wieku, działającego w naszej placówce. Pragniemy serdecznie pogratulować studentom UTW wszechstronnego rozwoju a także podziękować instruktorom prowadzącym zajęcia za bardzo wysokim poziom edukacyjny. Słowa uznania kierujemy również do Rady Słuchaczy i Rady Naukowo - Programowej za wielki wkład pracy na rzecz UTW. Zakończenie roku akademickiego zwykle wyglądało inaczej. W tym roku życie napisało swój scenariusz. Co prawda nie widzimy się osobiście, ale chcemy wirtualnie pogratulować Państwu niezwykłej aktywności społecznej. Mamy nadzieję, że słowa Dyrektora Miejskiego Centrum Kultury Pana Damiana Nowaka będą dla Państwa miłym akcentem podkreślającym ogromne zaangażowanie studentów w tworzenie rzeczywistości kulturalnej naszego miasta.

" ["options":protected]=> NULL ["name":protected]=> string(14) "contentGallery" ["documentId":protected]=> int(2392) ["resource":protected]=> NULL ["controller":protected]=> NULL ["view":protected]=> NULL ["editmode":protected]=> NULL ["inherited":protected]=> bool(false) } ["date"]=> object(Document_Tag_Date)#517 (9) { ["date"]=> object(Pimcore_Date)#518 (8) { ["_locale":"Zend_Date":private]=> string(2) "en" ["_fractional":"Zend_Date":private]=> int(0) ["_precision":"Zend_Date":private]=> int(3) ["_unixTimestamp":"Zend_Date_DateObject":private]=> string(10) "1590710400" ["_timezone":"Zend_Date_DateObject":private]=> string(13) "Europe/Berlin" ["_offset":"Zend_Date_DateObject":private]=> int(-3600) ["_syncronised":"Zend_Date_DateObject":private]=> int(0) ["_dst":protected]=> bool(true) } ["options":protected]=> NULL ["name":protected]=> string(4) "date" ["documentId":protected]=> int(2392) ["resource":protected]=> NULL ["controller":protected]=> NULL ["view":protected]=> NULL ["editmode":protected]=> NULL ["inherited":protected]=> bool(false) } ["footerLinks"]=> object(Document_Tag_Multihref)#519 (10) { ["elements"]=> array(0) { } ["elementIds"]=> array(0) { } ["options":protected]=> NULL ["name":protected]=> string(11) "footerLinks" ["documentId":protected]=> int(2392) ["resource":protected]=> NULL ["controller":protected]=> NULL ["view":protected]=> NULL ["editmode":protected]=> NULL ["inherited":protected]=> bool(false) } ["gallery"]=> object(Document_Tag_Href)#520 (12) { ["id"]=> NULL ["type"]=> NULL ["subtype"]=> NULL ["element"]=> NULL ["options":protected]=> NULL ["name":protected]=> string(7) "gallery" ["documentId":protected]=> int(2392) ["resource":protected]=> NULL ["controller":protected]=> NULL ["view":protected]=> NULL ["editmode":protected]=> NULL ["inherited":protected]=> bool(false) } ["newsBox"]=> object(Document_Tag_Multihref)#521 (10) { ["elements"]=> array(0) { } ["elementIds"]=> array(0) { } ["options":protected]=> NULL ["name":protected]=> string(7) "newsBox" ["documentId":protected]=> int(2392) ["resource":protected]=> NULL ["controller":protected]=> NULL ["view":protected]=> NULL ["editmode":protected]=> NULL ["inherited":protected]=> bool(false) } ["positionContent"]=> object(Document_Tag_Wysiwyg)#522 (9) { ["text"]=> string(0) "" ["options":protected]=> NULL ["name":protected]=> string(15) "positionContent" ["documentId":protected]=> int(2392) ["resource":protected]=> NULL ["controller":protected]=> NULL ["view":protected]=> NULL ["editmode":protected]=> NULL ["inherited":protected]=> bool(false) } ["rightsContent"]=> object(Document_Tag_Wysiwyg)#523 (9) { ["text"]=> string(0) "" ["options":protected]=> NULL ["name":protected]=> string(13) "rightsContent" ["documentId":protected]=> int(2392) ["resource":protected]=> NULL ["controller":protected]=> NULL ["view":protected]=> NULL ["editmode":protected]=> NULL ["inherited":protected]=> bool(false) } ["title"]=> object(Document_Tag_Input)#524 (9) { ["text"]=> string(45) "Zakończenie Roku Akademickiego UTW 2019/2020" ["options":protected]=> NULL ["name":protected]=> string(5) "title" ["documentId":protected]=> int(2392) ["resource":protected]=> NULL ["controller":protected]=> NULL ["view":protected]=> NULL ["editmode":protected]=> NULL ["inherited":protected]=> bool(false) } } ["versions"]=> NULL ["scheduledTasks"]=> NULL ["contentMasterDocumentId"]=> NULL ["id"]=> int(2392) ["parentId"]=> int(2388) ["parent"]=> NULL ["key"]=> string(11) "zakonczenie" ["path"]=> string(34) "/e-kultura_dla_seniorow/materialy/" ["index"]=> int(3) ["published"]=> bool(true) ["creationDate"]=> int(1588830636) ["modificationDate"]=> int(1590742268) ["userOwner"]=> int(11) ["userModification"]=> int(11) ["userPermissions"]=> NULL ["dependencies"]=> NULL ["properties"]=> NULL ["childs"]=> NULL ["hasChilds"]=> NULL ["locked"]=> NULL ["resource":protected]=> NULL ["____pimcore_cache_item__"]=> string(21) "pimcore_document_2392" } } ["download"]=> NULL ["slideshowImages"]=> NULL ["backgroundImg"]=> object(Asset_Image)#525 (23) { ["type"]=> string(5) "image" ["id"]=> int(19234) ["parentId"]=> int(11311) ["parent"]=> NULL ["filename"]=> string(26) "zakonczenie-utw-slider.jpg" ["path"]=> string(15) "/newsy/slidery/" ["mimetype"]=> string(10) "image/jpeg" ["creationDate"]=> int(1590736834) ["modificationDate"]=> int(1590736834) ["stream"]=> NULL ["userOwner"]=> string(2) "11" ["userModification"]=> string(2) "11" ["properties"]=> NULL ["versions"]=> NULL ["locked"]=> NULL ["customSettings"]=> array(3) { ["imageWidth"]=> int(2060) ["imageHeight"]=> int(1180) ["imageDimensionsCalculated"]=> bool(true) } ["dependencies"]=> NULL ["childs"]=> NULL ["hasChilds"]=> NULL ["scheduledTasks"]=> NULL ["_dataChanged":protected]=> bool(false) ["resource":protected]=> NULL ["____pimcore_cache_item__"]=> string(19) "pimcore_asset_19234" } ["lazyLoadedFields"]=> NULL ["o_published"]=> bool(true) ["o_class"]=> NULL ["o_versions"]=> NULL ["o___loadedLazyFields"]=> array(0) { } ["scheduledTasks"]=> NULL ["omitMandatoryCheck":protected]=> bool(false) ["o_id"]=> int(15314) ["o_parentId"]=> int(15277) ["o_parent"]=> NULL ["o_type"]=> string(6) "object" ["o_key"]=> string(11) "zakonczenie" ["o_path"]=> string(30) "/boksy/e-kultura_dla_seniorow/" ["o_index"]=> int(0) ["o_creationDate"]=> int(1590742366) ["o_modificationDate"]=> int(1590742436) ["o_userOwner"]=> int(11) ["o_userModification"]=> int(11) ["o_properties"]=> NULL ["o_hasChilds"]=> NULL ["o_dependencies"]=> NULL ["o_childs"]=> NULL ["o_locked"]=> NULL ["o_elementAdminStyle"]=> NULL ["lastGetChildsObjectTypes":"Object_Abstract":private]=> array(0) { } ["resource":protected]=> NULL ["____pimcore_cache_item__"]=> string(20) "pimcore_object_15314" }
object(Object_MainPageBox)#526 (41) { ["o_classId"]=> int(2) ["o_className"]=> string(11) "mainPageBox" ["name"]=> string(40) "DIY - świeca wykonana metodą decoupage" ["content"]=> NULL ["boxType"]=> string(4) "dark" ["gridType"]=> string(3) "1x1" ["slideshow"]=> bool(false) ["full"]=> bool(false) ["target"]=> bool(false) ["external_link"]=> NULL ["internal_link"]=> array(1) { [0]=> object(Document_Page)#527 (36) { ["title"]=> string(0) "" ["description"]=> string(0) "" ["keywords"]=> string(0) "" ["metaData"]=> array(0) { } ["type"]=> string(4) "page" ["prettyUrl"]=> string(0) "" ["css"]=> string(0) "" ["personas"]=> string(0) "" ["usePersona"]=> NULL ["module"]=> string(0) "" ["controller"]=> string(7) "default" ["action"]=> string(7) "gallery" ["template"]=> string(20) "/default/gallery.php" ["elements"]=> array(9) { ["bipImage"]=> object(Document_Tag_Image)#528 (18) { ["id"]=> NULL ["alt"]=> string(0) "" ["image"]=> NULL ["cropPercent"]=> NULL ["cropWidth"]=> NULL ["cropHeight"]=> NULL ["cropTop"]=> NULL ["cropLeft"]=> NULL ["hotspots"]=> array(0) { } ["marker"]=> array(0) { } ["options":protected]=> NULL ["name":protected]=> string(8) "bipImage" ["documentId":protected]=> int(2400) ["resource":protected]=> NULL ["controller":protected]=> NULL ["view":protected]=> NULL ["editmode":protected]=> NULL ["inherited":protected]=> bool(false) } ["contentGallery"]=> object(Document_Tag_Wysiwyg)#529 (9) { ["text"]=> string(2248) "

Któż z nas nie lubi romantycznych wieczorów z bliskimi przy blasku świec. Dziś zaprezentujemy Wam technikę, dzięki której Wasze świece będą nie tylko oryginalne ale pozwolą Wam oddać nastrój chwili, którą przeżywacie. Świece możecie szybko i ekonomicznie wykonać w domu. Będą niezwykłą ozdobą Waszych wnętrz lub wyjątkowym prezentem dla wyjątkowej osoby.
Świece wykonamy za pomocą tzw. metody decoupage. Nie potrzebujecie do tej pracy specjalistycznych produktów. Wystarczy biała świeca, serwetka z ozdobnym motywem, świeczka do podgrzania, łyżeczka, zapałki, klej, brokat i odrobinka wody.

Sposób wykonania świecy:
1. Wybierz serwetkę ozdobną, której motyw chcesz umieścić na świecy. Następnie wytnij lub wydrzyj ten fragment serwetki (nie powinny być to duże elementy). Kiedy motyw dekoracyjny jest gotowy zdejmij dwie warstwy sewetki, zostawiając ostanią.
2. Zapal drugą (roboczą) świeczkę i podgrzej łyżeczkę od wewnętrznej strony. Zadbaj o to, by podgrzana łyżeczka nie była zabrudzona od podgrzewania, gdyż zabrudzi pracę.
3. Odwracamy podgrzaną łyżeczkę i od środka motywu powoli przyklejamy serwetkę. Musimy to wykonać delikatnie i prowadzić ruchy łyżeczką od środka do zewnątrz. W ten oto sposób dekoracyjna część serwetki się przyklei.
3. Ważne jest ,by łyżeczka była dobrze nagrzana, wtedy połączenie dekoracji ze świecą jest szybkie. Należy pamiętać, żeby każdy element, zwłaszcza na tzw. obrzeżach dekoracji był estetycznie łyżeczką nagrzany i wklejony.
4.Kiedy dekoracyjny motywy znajduje się na świecy wykonujemy zdobienie wybranym kolorem brokatu, pasującym do kolorystyki serwetki.
5.Mieszamy odrobinę kleju z wodą (rzadka konsystencja) i rozprowadzamy ma tej części dekoracji, którą chcemy ozdobić. Następnie delikatnie sypiemy broktem. Potrzebujemy chwilę aż klej zaschnie i świeca gotowa.

" ["options":protected]=> NULL ["name":protected]=> string(14) "contentGallery" ["documentId":protected]=> int(2400) ["resource":protected]=> NULL ["controller":protected]=> NULL ["view":protected]=> NULL ["editmode":protected]=> NULL ["inherited":protected]=> bool(false) } ["date"]=> object(Document_Tag_Date)#530 (9) { ["date"]=> NULL ["options":protected]=> NULL ["name":protected]=> string(4) "date" ["documentId":protected]=> int(2400) ["resource":protected]=> NULL ["controller":protected]=> NULL ["view":protected]=> NULL ["editmode":protected]=> NULL ["inherited":protected]=> bool(false) } ["footerLinks"]=> object(Document_Tag_Multihref)#531 (10) { ["elements"]=> array(0) { } ["elementIds"]=> array(0) { } ["options":protected]=> NULL ["name":protected]=> string(11) "footerLinks" ["documentId":protected]=> int(2400) ["resource":protected]=> NULL ["controller":protected]=> NULL ["view":protected]=> NULL ["editmode":protected]=> NULL ["inherited":protected]=> bool(false) } ["gallery"]=> object(Document_Tag_Href)#532 (12) { ["id"]=> int(15242) ["type"]=> string(6) "object" ["subtype"]=> string(6) "object" ["element"]=> NULL ["options":protected]=> NULL ["name":protected]=> string(7) "gallery" ["documentId":protected]=> int(2400) ["resource":protected]=> NULL ["controller":protected]=> NULL ["view":protected]=> NULL ["editmode":protected]=> NULL ["inherited":protected]=> bool(false) } ["newsBox"]=> object(Document_Tag_Multihref)#533 (10) { ["elements"]=> array(0) { } ["elementIds"]=> array(0) { } ["options":protected]=> NULL ["name":protected]=> string(7) "newsBox" ["documentId":protected]=> int(2400) ["resource":protected]=> NULL ["controller":protected]=> NULL ["view":protected]=> NULL ["editmode":protected]=> NULL ["inherited":protected]=> bool(false) } ["positionContent"]=> object(Document_Tag_Wysiwyg)#534 (9) { ["text"]=> string(0) "" ["options":protected]=> NULL ["name":protected]=> string(15) "positionContent" ["documentId":protected]=> int(2400) ["resource":protected]=> NULL ["controller":protected]=> NULL ["view":protected]=> NULL ["editmode":protected]=> NULL ["inherited":protected]=> bool(false) } ["rightsContent"]=> object(Document_Tag_Wysiwyg)#535 (9) { ["text"]=> string(0) "" ["options":protected]=> NULL ["name":protected]=> string(13) "rightsContent" ["documentId":protected]=> int(2400) ["resource":protected]=> NULL ["controller":protected]=> NULL ["view":protected]=> NULL ["editmode":protected]=> NULL ["inherited":protected]=> bool(false) } ["title"]=> object(Document_Tag_Input)#536 (9) { ["text"]=> string(32) "DIY świeca wykonana metodą DIY" ["options":protected]=> NULL ["name":protected]=> string(5) "title" ["documentId":protected]=> int(2400) ["resource":protected]=> NULL ["controller":protected]=> NULL ["view":protected]=> NULL ["editmode":protected]=> NULL ["inherited":protected]=> bool(false) } } ["versions"]=> NULL ["scheduledTasks"]=> NULL ["contentMasterDocumentId"]=> NULL ["id"]=> int(2400) ["parentId"]=> int(2220) ["parent"]=> NULL ["key"]=> string(10) "diy_swieca" ["path"]=> string(21) "/edukacja-zdalna/diy/" ["index"]=> int(0) ["published"]=> bool(true) ["creationDate"]=> int(1591175453) ["modificationDate"]=> int(1591175895) ["userOwner"]=> int(11) ["userModification"]=> int(11) ["userPermissions"]=> NULL ["dependencies"]=> NULL ["properties"]=> NULL ["childs"]=> NULL ["hasChilds"]=> NULL ["locked"]=> NULL ["resource":protected]=> NULL ["____pimcore_cache_item__"]=> string(21) "pimcore_document_2400" } } ["download"]=> NULL ["slideshowImages"]=> NULL ["backgroundImg"]=> object(Asset_Image)#537 (23) { ["type"]=> string(5) "image" ["id"]=> int(19238) ["parentId"]=> int(19145) ["parent"]=> NULL ["filename"]=> string(50) "96504298_678257166322040_1852744304745775104_n.jpg" ["path"]=> string(17) "/edukacja_zdalna/" ["mimetype"]=> string(10) "image/jpeg" ["creationDate"]=> int(1591176125) ["modificationDate"]=> int(1591176125) ["stream"]=> NULL ["userOwner"]=> string(2) "11" ["userModification"]=> string(2) "11" ["properties"]=> NULL ["versions"]=> NULL ["locked"]=> NULL ["customSettings"]=> array(3) { ["imageWidth"]=> int(2016) ["imageHeight"]=> int(1134) ["imageDimensionsCalculated"]=> bool(true) } ["dependencies"]=> NULL ["childs"]=> NULL ["hasChilds"]=> NULL ["scheduledTasks"]=> NULL ["_dataChanged":protected]=> bool(false) ["resource":protected]=> NULL ["____pimcore_cache_item__"]=> string(19) "pimcore_asset_19238" } ["lazyLoadedFields"]=> NULL ["o_published"]=> bool(true) ["o_class"]=> NULL ["o_versions"]=> NULL ["o___loadedLazyFields"]=> array(0) { } ["scheduledTasks"]=> NULL ["omitMandatoryCheck":protected]=> bool(false) ["o_id"]=> int(15315) ["o_parentId"]=> int(15251) ["o_parent"]=> NULL ["o_type"]=> string(6) "object" ["o_key"]=> string(6) "swieca" ["o_path"]=> string(23) "/boksy/edukacja_zdalna/" ["o_index"]=> int(0) ["o_creationDate"]=> int(1591176239) ["o_modificationDate"]=> int(1591176272) ["o_userOwner"]=> int(11) ["o_userModification"]=> int(11) ["o_properties"]=> NULL ["o_hasChilds"]=> NULL ["o_dependencies"]=> NULL ["o_childs"]=> NULL ["o_locked"]=> NULL ["o_elementAdminStyle"]=> NULL ["lastGetChildsObjectTypes":"Object_Abstract":private]=> array(0) { } ["resource":protected]=> NULL ["____pimcore_cache_item__"]=> string(20) "pimcore_object_15315" }